PET prices remain stable in South East Asia
PET bottle grade on 15th June 2017:
CIF SEA USD950/MT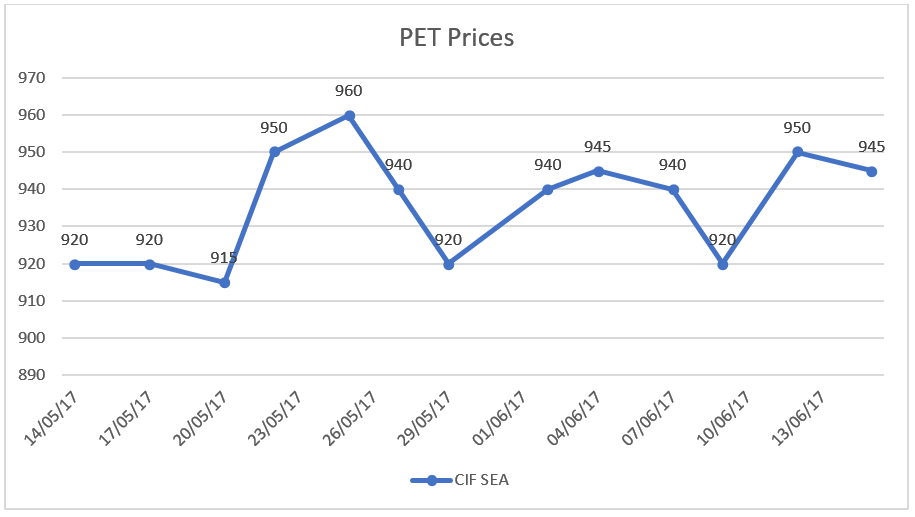 PET bottle grade prices increased slightly in Asia this week after softened for the past few weeks. Besides the improved demand in the region, higher upstream MEG and PTA prices have boosted PET price.
On 15th June, PET prices remain stable this week at USD940 – 945/MT CIF SEA.