How did the environmental inspections affect the raw material prices in China?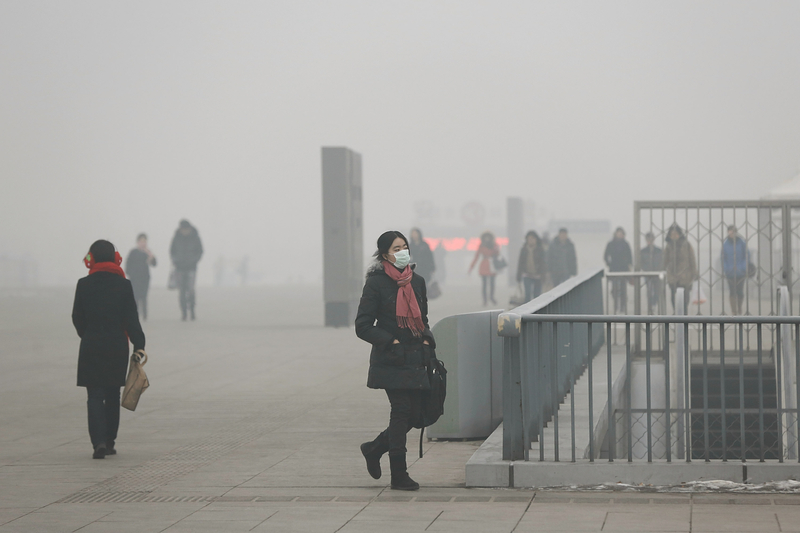 China tops the world in almost all types of air pollution, including sulphur dioxide and nitrogen oxides as well as carbon emissions and it kills an estimated 1.1 million people a year.
China's water and soil also need fixing. More than half of China's population of 1.37 billion does not have access to safe drinking water and 16 percent of the country's vast expanse of land -or around 3.33 million hectares- is too polluted to farm.
China government introduced a new way to deal with industrial pollution in December 2016. The National People's Congress promulgated China's first Environmental Protection Tax Law (the EPT Law), replacing the existing Pollutant Discharge Fees (PDF) system in a bid to strengthen the enforcement of environmental regulations. The EPT Law provides guidelines for levying taxes on entities that emit air and water pollutants, solid wastes, as well as noise pollution, and will come into effect on January 1, 2018.
The tax means that companies that are directly responsible for air and water pollutants, solid waste and noise must pay a tax.
The government also launched central environmental inspections in 2016, when the inspection teams were dispatched to 15 provincial areas including Beijing and Shanghai in 2016 and will cover all provincial regions in 2017.
Inspectors are responsible for monitoring the local conditions and pushing local governments to fulfil their responsibilities.
Thousands of firms were inspected and imposed fines more than 60 million US dollars in 2016 for not compiling the environmental regulations. Another broad inspection which is held in April 2017 and still going on to bring back the blue sky. Thousands of companies have been checked by the inspectors and imposed fines, forced to shut or cut down the output. 56,000 of these companies will be shut down by the end of October while some of the other companies forced to reduce production which will also reduce market supply and lead to an overall rise in the price of raw materials in China.
While steel is, the main industry has been affected, some of other industries also faced the impact of the new environmental policies.
About 17% of the total production capacity of TiO2 in China was affected by production limitation and altering in the four main provinces Shanxi, Henan, Shandong and Hebei in China.
Hence, production suspensions, not only for the TiO2 producer but also upstream suppliers like ilmenite manufacturer, are tightening the supply and put pressure on TiO2 prices in China. The short supply, together with a resulted prise rise, is one of the main concerns of TiO2 manufacturers.
SMM expects that lead consumption in China's market shows no signs of big improvement, but supply has dropped sharply, so China's lead prices are expected to keep rising momentum for the foreseeable future.
Sources:
https://news.metal.com/newscontent/100705278/China-Lead-Price-to-Keep-Rising-Momentum-after-Tuesday%E2%80%99s-Surge,-SMM-Expects
http://news.agropages.com/News/NewsDetail---20231.htm
http://www.cnchemicals.com/Press/89513-TiO2%20China:%20New%20environmental%20inspections%20announced.html
http://news.nationalgeographic.com/2017/05/china-air-pollution-solutions-environment-tangshan/
https://www.pressreader.com/china/china-daily/20170422/281672549824566